Hogan Authorised Distributor
Hogan Assessments
Az üzleti siker két kulcsa: a pénz és az emberek. Hogan a személyiségértékelés hatékony tudományát használja fel, hogy segítsen a megfelelő emberek felvételében, a tehetséges alkalmazottak fejlesztésében, a nagyszerű vezetők kialakításában, és az eredmény elérésében.
9 million+
Online assessments conducted worldwide
974+
Jobs and job solutions
Előre jelezzük a teljesítményt
Az Assessment Systems International a Hogan Assessment Systems hivatalos forgalmazója.
Személyre szabott visszajelzés
Több, mint 60 pszichológus tanácsadóval rendelkezünk, akik személyre szabott visszajelzést adnak a Hogan riportok alapján.
Testreszabott normák
Az adott országhoz leképezett eredményeket kap, globális normáink pedig lehetővé teszik a standardizált összehasonlítást nyelvek és kultúrák között.
Szerezzen Hogan minősítést
A minősített Hogan tanácsadói képzés elvégzésével Ön is szakértőjévé válhat a tesztek és riportok értelmezésében. További információ.
Hogan Assessments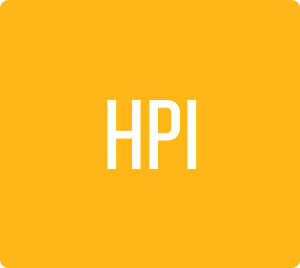 HOGAN PERSONALITY INVENTORY
A NAPOS OLDAL
EL TUDJA VÉGEZNI A MUNKÁT?
A Hogan Personality Inventory 7 skálája megmutatja, hogyan viselkednek az emberek a hétköznapokban, amikor a legjobbat nyújtják. A normál személyiség feltérképezésével jelzi előre a munkahelyi teljesítményt.
A HPI-t kifejezetten az üzleti szféra számára fejlesztették ki. Azokat a személyiségösszetevőket méri, amelyek a munkahelyi sikeresség, kapcsolatok, tanulmányok és életvezetés szempontjából a legszükségesebbek.
Mindegy, hogy szervezeti értékelés bevezetéséről vagy vezetőfejlesztésről van szó, a HPI alapú riportok hatékonyan segítenek a személyiség fő faktorainak feltérképezésében és a munkahelyi sikerek előrejelzésében.
ÖNSZABÁLYOZÁS
magabiztosság, önértékelés, nyomás alatti higgadtság
AMBÍCIÓ
törekvés, versengés, vezetői szerepek felvállalása
TÁRSASÁGKEDVELÉS
extraverzió, szociális interakciók iránti igény
SZEMÉLYKÖZI ÉRZÉKENYSÉG
tapintat, empátia, emberi kapcsolatok fenntartása
SZISZTEMATIKUS
önfegyelem, felelősségvállalás, alaposság
KÍVÁNCSISÁG
képzelőerő, kreatív potenciál, érdeklődés
TANULÁSHOZ VALÓ VISZONY
teljesítményorientáció, oktatás értékelése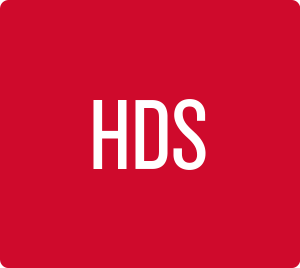 HOGAN DEVELOPMENT SURVEY
A SÖTÉT OLDAL
MI AKADÁLYOZHATJA ÖNT?
A Hogan Development Survey 11 skálája megmutatja, hogy az emberek hogyan viselkednek stressz vagy nyomás alatt. Azonosítja azokat a személyiségalapú buktatókat, amelyek akadályozhatják a karrier kibontakozását.
A HDS skálák erősségként is megjelenhetnek normál helyzetben. Fáradtság, extrém stressz vagy zavartság esetében azonban ezek a buktatók hátráltatják a hatékonyságot és az üzlet minőségét, valamint veszélyeztetik az emberi kapcsolatokat is.
A HDS segíthet visszaszorítani a negatív jellemzőkben rejlő kockázatokat, amelyek befolyásolhatják a munkahelyi sikereket, kapcsolatokat és az életvezetést.
IMPULZÍV
szeszélyes, nehéz a kedvében járni, lobbanékony
SZKEPTIKUS
gyanakvó, érzékeny a kritikára, félreértésre számít
ELŐVIGYÁZATOS
kockázatkerülő, lassan döntő, változáskerülő
TARTÓZKODÓ
zárkózott, empátiát nélkülöző, szótlan
ÖNHATALMÚ
látszólag együttműködő, makacs, sértődékeny
MAGABIZTOS
arrogáns, túlságosan magabiztos, mindenható
KALANDVÁGYÓ
elbűvölő, kockázatvállaló, ingerkereső
EXHIBICIONISTA
melodramatikus, figyelemkereső, félbeszakító
FANTÁZIADÚS
kreatív, különc gondolkodású
ALAPOS
precíz, nehéz a kedvében járni, mikormenedzser, alapos
ALKALMAZKODÓ
szolgálatkész, önállótlan, beleegyező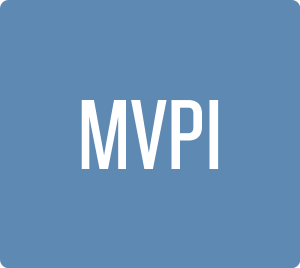 MOTIVES, VALUES, PREFERENCES INVENTORY
A BELSŐ
SZERETNI FOGJA A MUNKÁT?
A Motives, Values, Preferences Inventory 10 skálája azokat az alapértékeket, célokat és érdeklődést méri, amelyek befolyásolják a munkahelyi elégedettséget és irányt szabnak a karriernek. Azonosítja az ideális munkakört, pozíciót és munkakörnyezetet a személy számára.
Az MVPI biztosítja a szervezet számára, hogy az új alkalmazottak értékei megfelelően illeszkedjenek a
munkahelyi környezetbe. A teszt arra is alkalmas, hogy a csapattagok kompatibilis és ütköző értékeit azonosítsa.
Az alapértékek egy személy identitásának alkotóelemei és meghatározzák ösztönzőit – ezek azok a dolgok, amelyekre leginkább vágyik és szeretné elérni.
ELISMERÉS
dicséret, hírnév, elismerés iránti vágy
HATALOM
siker, státusz, irányítás iránti vágy
HEDONIZMUS
öröm, szórakozás, élvezetek iránti vágy
ÖNZETLENSÉG
mások és a társadalom segítése
CSOPORTHOZ TARTOZÁS
szociális interakciók élvezete és keresése
HAGYOMÁNY
erős, személyi értékek iránti elkötelezettség
BIZTONSÁG
megjósolhatóság, struktúra és rend iránti vágy
PROFITORIENTÁCIÓ
pénz, befektetés és üzleti lehetőségek iránti érdeklődés
ESZTÉTIKA
kinézettel, érzettel, designnal kapcsolatos törődés
TUDOMÁNY
adatok, technológia, tudás iránti vágy
Hogan Reports

Hogan Select

Hogan Lead

Hogan Develop
Néhány ügyfelünk, aki Hogan Assessments-et használ
We use Hogan Personality Inventory, Hogan Development Survey and Motives, Values, Preferences Inventory to support our decisions as we believe the Hogan tests are valid and reliable tools which help us reduce cost and make hiring and development processes lean and fast.
Tesco
Delhaize Serbia has been using Hogan Assessment Systems tools in our everyday HR practice for selection and employee development purposes because it is a set of psychometric tools that is highly predictive and useful above all.
Delhaize Group
The unique approach of their advisory team, customization of the testing process and the use of Hogan tests and reports really made a great impression on us, and resulted in the adoption of effective hiring and HR development practices.
T-Mobile
We believe the Hogan tests are useful, valid and reliable tools. With the help of these reports we will improve our HR systems and processes. We appreciate the psychometric background of Hogan's methods and use these tests in the selection of new employees or development of our staff.
Sanofi